Recycle is the keyword. Every garment that you toss in the trash still has life. A life thrown away! Tisk, Tisk. Well for this blog we'll venture into the CRAZY world of SEW ON PATCHES! YAY!
BEFORE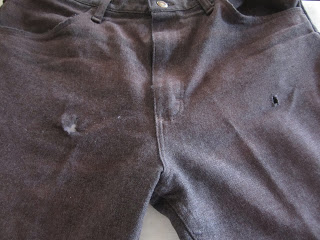 As you can see, small tears have taken over each pant leg. These tears had to be patched up asap. So I grabbed some thread, a ruler, a needle and some black fabric. Yes I said black fabric. That's all I had, so I put it to good use. I went to town on it and voila!
AFTER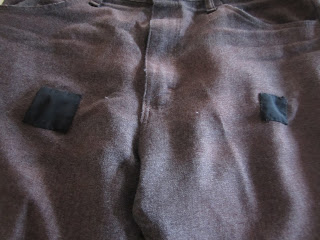 Don't they just look super CHIC! If there's anymore tears I can add more patches and make it super stylish. ha ha ha! After a long days work I think I need myself a little break. Drag U time!
CHEERS!