I've always wanted to be my own boss. I'm an artistic person, I change from one interest to the next. That was my main problem, I wouldn't focus on one thing, one product. Finally one night while I was sewing I realized that the tomato pincushion just wasn't the product for me. I wanted something fun, something COLORFUL! After cutting two squares from some of my favorite fabrics and sewing them together. I knew that I couldn't stop making pincushions, they were so fun to make. I have gone ahead and turned it into a small business that I hope will grow into something bigger and better. A better future and something that brings smiles to all around the world.
Founders
Araceli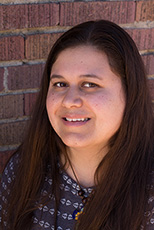 Araceli Sandoval has been a designer for 18 years in Los Angeles. Being born in Los Angeles, she began her career as a film student and attended to the Sundance Film Festival.
After being surrounded by the world of cinema she volunteered at various film festivals where she met industry professionals. It was through there that she got the opportunity to work with major companies like Universal Studios and Warner Brothers. She has also worked in the musical theatre business at Pasadena Theatre.
During a recent trip to Mexico, she was inspired by Mexican embroidery. She has made Mexican embroidery her main design concept.
Alex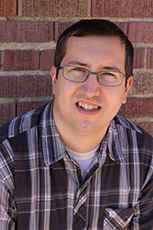 Alex Begg is a Los Angeles based web designer, software developer, and 3D graphics artist. He worked in television post-production doing graphics, visual effects and compositing for various television shows on networks such as CBS, FOX, and MTV. He attended The Art Institute of California—Los Angeles majoring in Media Arts & Animation.
With over 10 years of website and software development experience and over 15 years of graphic design experience, Alex is now bringing his artistic skill to Arasandov to create a one-of-a-kind look for the brand and provide technological advancements for management and manufacturing.